Alexei Nemov and BOLSHOI Sport Magazine Hosted a Gala Reception with the Support of Laureus Sport for Good Foundation
November ′2013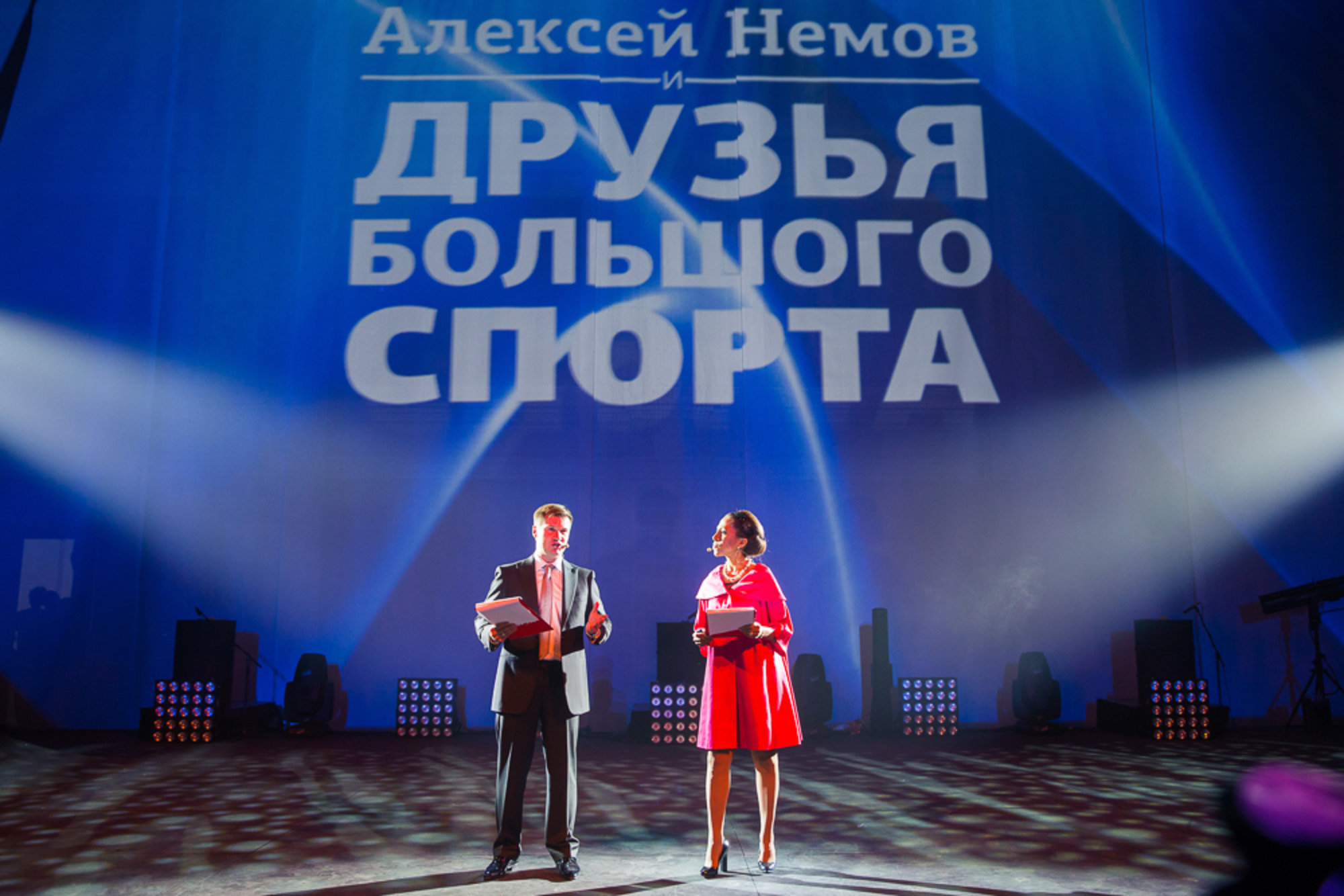 On 31st October, a four-time Olympic champion, member of the Laureus World Sports Academy and Editor-in-Chief of BOLSHOI Sport magazine Alexei Nemov hosted a gala reception, Friends of BOLSHOI Sport, at the Vetoshny Art Center in Moscow.
Many great athletes of our time, including six-time Grand Slam champion Boris Becker, legend of Soviet sports Larisa Latynina, Olympic champions Vladimir Salnikov, Alexander Karelin, Tatiana Navka, Maria Kiseleva, Anastasia Ermakova, Pavel Kolobkov, Svetlana Romashina, Anna Chicherova, Angelika Timanina, Daria Korobova, Elvira Khasyanova, and others, as well as representatives of the sports, business, and media establishment gathered to show their support for the Russian Olympic team once more before the first home Winter Olympics in Sochi. The event was sponsored by Mercedes-Benz, Allianz Insurance, Promsvyazbank, Donstroy, and Metropol hotel.
But most importantly, the honoring of Russian athletes took place with the participation of Laureus, one of the most influential charity organizations in the world of sports, of which Alexei Nemov is currently the only Russian member. After organizing a large event in St. Petersburg in 2008, Laureus has not paid much attention to Russian athletes in recent years, consistently overlooking them at the annual Laureus World Sports Awards. Today, thanks to the efforts of Alexei Nemov and BOLSHOI Sport magazine, the official media partner of Laureus in Russia, this situation might change for the better.
A delegation arrived from London to Moscow for the event at the Vetoshny, consisting of two members of the Laureus World Sports Academy – Boris Becker and multi-time world rugby champion Sean Fitzpatrick, as well as Ned Wills, Global Director of the Laureus Sport for Good Foundation, and Tom Pitchon, Head of Programmes at Laureus Sport for Good Foundation.
"As the initiator and main organizer of the event Friends of Big Sports, I set myself the task to promote sports-related charity initiatives in Russia," said Alexei Nemov.
BOLSHOI Sport magazine, headed by Editor-in-Chief Alexei Nemov, has been published since late 2005. According to TNS Media, the publication's semiannual readership in Russia reaches over a million people.