BOLSHOI Sport to Host a Laureus Event in Russia, First in Several Years
June ′2013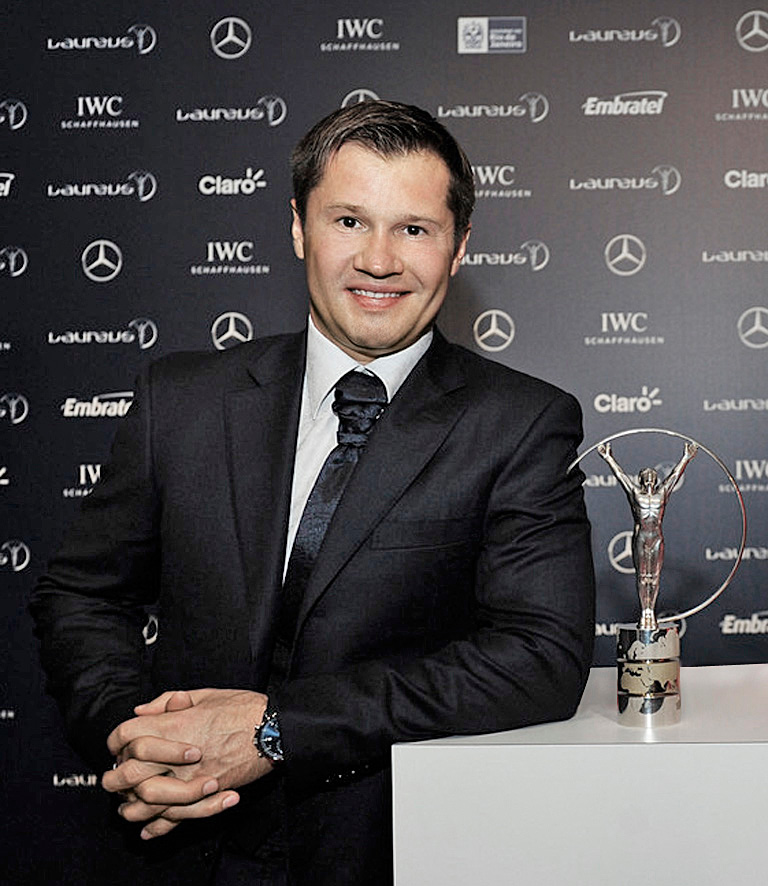 The Laureus World Sports Academy, one of the most influential charitable organisations in the world, unveiled plans to expand its activities in Russia. The event where the Academy is expected to announce its plans is scheduled to take place in Moscow this autumn and will be co-hosted by BOLSHOI Sport magazine, whose Editor-in-Chief and four-time Olympic champion Alexei Nemov is the only Laureus Academy member in Russia. In the early 2013, the Laureus Academy granted BOLSHOI Sport the exclusive status of the Official Media Partner in Russia.
The event will be primarily attended by world renowned athletes and members of the Laureus World Sports Academy (including Boris Becker, Vitaly Klitschko, Franz Beckenbauer, Martina Navratilova, John McEnroe and others) as well as representatives of Russia's political, business and sports elites.
BOLSHOI Sport magazine made its first appearance on the Russian media market in late 2005. According to TNS Gallup Media research, the semiannual audience of the publication in Russia reaches 1 million readers.